About Court Watch NOLA
Since 2007, Court Watch NOLA has recruited, trained, and supported volunteers in observing and reporting on whether Orleans Parish Criminal Court judges, prosecutors, public defenders, and other public servants are doing their jobs professionally, transparently, efficiently, ethically, and constitutionally. Volunteer court watchers wear bright yellow lanyards identifying themselves and carry bright yellow clipboards. Their daily presence in the courtroom helps identify systemic problems while sending the message that New Orleanians care about making the court system more accountable and just.
News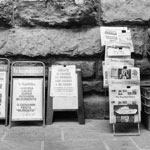 Catch up with the latest news in Court Watch NOLA, including events, media, and trainings.
*Stock photo by Flipboard on Unsplash
Voter Education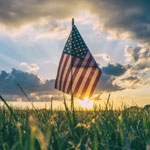 Learn how to hold your elected officials accountable, and educate voters in your community on public servants, their actions, and their stated values.
Read More
Reports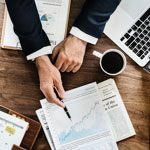 Check out our latest reports on issues and data collected in Orleans Parish criminal courts.
*Stock photo by rawpixel on Unsplash
Read More
Donate Now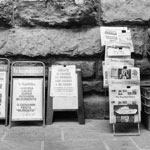 Make a tax-deductible donation to Court Watch NOLA. We are community-driven and community-funded!
*Stock photo by Vitality Taranov on Unsplash
Read More
How We Work
Ensuring that our public officials are held accountable for their day-to-day decisions and actions is a basic tenant of American democracy. On any given day, public servants of various independent offices including judges, attorneys, police officers, sheriffs, clerks, and judicial administrators must work together in criminal court in a productive and efficient manner.
Courtwatchers enjoy seeing the intersections of these different offices which create our local criminal justice system. Our volunteers take notes on bright yellow clipboards while observing court, paying special attention to any violations of civil rights or ethics rules. Each story of a courtwatcher's day in court is uploaded to our database, where Court Watch NOLA aggregates the data and compares its analysis to historical data trends.
Court Watch NOLA welcomes volunteers from all walks of life and pays special appreciation to those whose lives have been impacted by the criminal justice system, as a victim, defendant, family member, witness, or taxpayer.
1,878
Court Sessions
Observed
13,000
Case Appearances
Watched (approx.)
*Annual averages
Want to Get Involved? Here's how you can help.
Latest News From Court Watch NOLA:
June 11, 2021
2020 profoundly impacted our community, challenging each of us uniquely. For the first time in over a century, our country struggled to contain a deadly pandemic, and many of us lost loved ones. In a city known for coming together, we had to stay apart to keep each other safe. Within weeks of our city's […]