Executive Director Simone Levine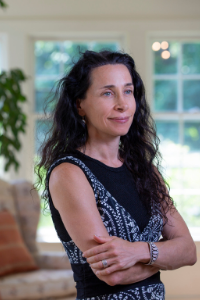 Simone Levine has dedicated her career to ensuring public accountability in the criminal justice system and in the civic arena. In August 2015, she assumed the post of Executive Director of Court Watch NOLA (CWN). Prior to joining CWN, Ms. Levine served as Deputy Police Monitor within the New Orleans Office of the Independent Police Monitor. In that capacity, she supervised the monitoring of major use of force cases (e.g. officer-involved shootings, in custody deaths) in which the New Orleans Police Department (NOPD) was involved. She also supervised the monitoring of NOPD disciplinary hearings. Ms. Levine has worked as both a prosecutor as well as a criminal defense attorney. She has served as a prosecutor in the Office of the Attorney General of New York. Before entering the Attorney General's Office, Ms. Levine practiced criminal defense for ten years, managing her own private practice and practicing as a public defender in the Criminal Defense Division of the Legal Aid Society in Manhattan. Ms. Levine served as Criminal Justice Counsel to the New York State Legislature from 2006-2010. Before becoming an attorney, Ms. Levine worked and lived in East and Southeast Asia doing human rights work centered around police and military violence. You can contact Simone at .
Chapter Development Specialist Darrin Browder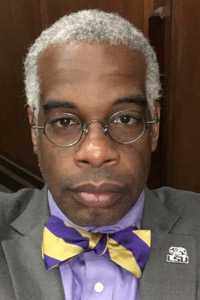 Court Watch NOLA hired Darrin Browder in May 2018 as its new Chapter Development Specialist to expand the model nationally. Darrin's experience as a law clerk in Orleans Criminal Court for the last five years has given him a keen insight into the inner workings of the criminal court. Please feel free to contact Darrin anytime with inquiries about bringing court watching to your court systems. Darrin can be contacted at  or 504-867-9337.
Volunteer Director Jesse Manley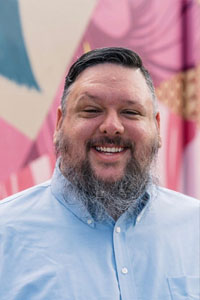 Jesse Manley joins Court Watch NOLA as our Volunteer Director. Jesse is a community organizer, political operative, and victim's rights advocate with a long history of recruiting, training, and mobilizing volunteers. Jesse combines experience from the corporate world, the non-profit sector, and electoral campaigns to empower volunteers with the skills and confidence they need to make a positive change in their own world. If you care about improving our justice system, please contact Jesse at  or 504-356-3577 to see how you can make a difference.
Outreach Director Madeline Hicks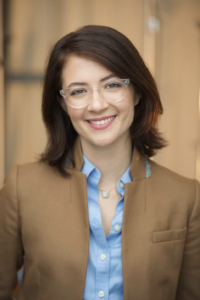 Madeline currently serves as Court Watch NOLA's Outreach Director, managing digital and earned media communications, as well as engagement with national funders and grants. Prior to joining Court Watch NOLA, Madeline worked in non-profit communications, specializing in engagement around civil rights litigation. In 2016, she joined a Presidential campaign, working in field organizing in a critical swing state. Madeline graduated from Tulane University in 2017, earning a Bachelors of the Arts in Political Science. While at Tulane, Madeline worked as a volunteer EMT, and served as the Undergraduate Student Government President.
Director of Operations Yael Acker-Krzywicki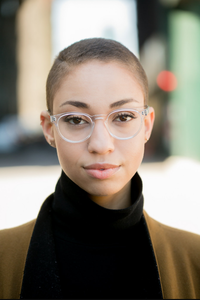 Yael came to New Orleans as a part of a year long Jewish Service Corps Program called Avodah. She worked with The Promise of Justice Initiative, PJI, the direct service and advocacy arm of a non-profit law firm that does intensive anti-capital punishment work here in New Orleans. Yael is interested in the ways language shapes and defines social justice issues, and at Court Watch is exploring reframing the narratives around criminal justice reform to ensure our efforts are recognized and have a lasting impact. Yael believes once we start to change the language and recenter criminal justice reform around humans (victims, witnesses, jurors and defendants), their individuality, and their surrounding communities, the culture and societal beliefs around these issues will change too. If you would like to get involved in our efforts to further sound criminal justice reform please contact Yael at or (504) 264-2950, she looks forward to hearing from you!
Development Consultant Carole Berke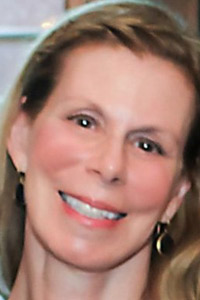 As the former Director of Development for myriad clients including national advocacy organizations, Carole Berke has extensive experience in the development and execution of effective fundraising strategies for nonprofit organizations. Carole assists Court Watch NOLA in expanding its mission by finding and developing sustainable funding sources. You can contact Carole at .